An application to share your knowledge
Unlimited exchange groups
Facilitate discussions around your work themes
Collaborative management
Set publishing rights on your farm's news feed
Capitalize on knowledge
Easily find all the information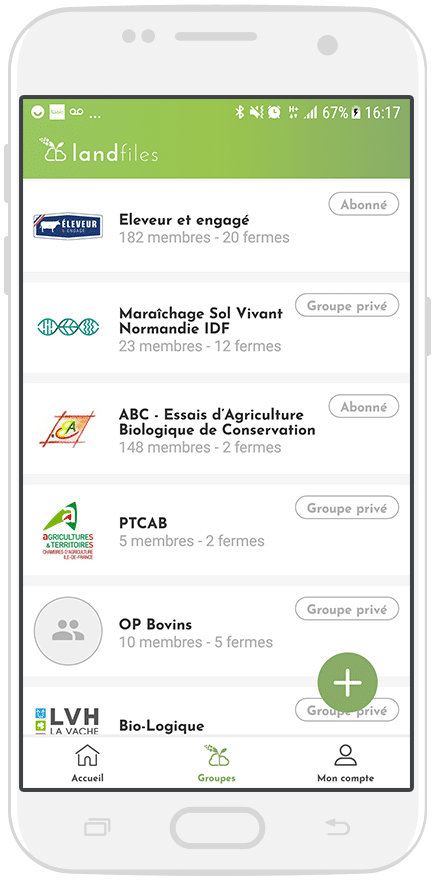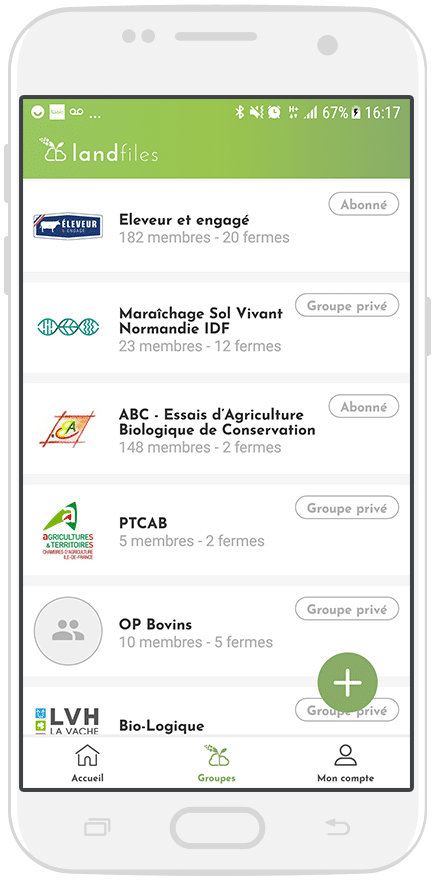 Unlimited exchange groups
Facilitate discussions around your work themes
Collaborative management
Set publishing rights on your farm's news feed
Capitalize on knowledge
Easily find all the information
Start in 5 minutes
Entry into the application simplified and validated by our groups of test farmers
A known interface
Our interface is based on the usual standards that farmers and advisors are familiar with
Landfiles supports you in the collection and analysis of your data
Contact us to benefit from a tailor-made support.
Group networks
Let's set up your group network together to automatically create your custom forum system.
Help with data entry
Our unique system allows you to have screens totally adapted to your themes, to simplify the work.
Excel Extractions
Your extractions are sent on demand, or sent at regular intervals. This allows you to manipulate the group data yourself.
Graphical summaries
Set up graphical summaries and maps of your data, sent at regular intervals.
Collect and share all your data with only one tool
01
Create your group networks and work themes
02
Configure input help screens very easily
03
Automate Exel extractions, email returns or feeds on your publications
3 levels of sharing adapted to all network sizes
Landfiles is aimed at small and large networks, whether you are a group of farmers, an advisory structure, a plant health observatory or a cooperative.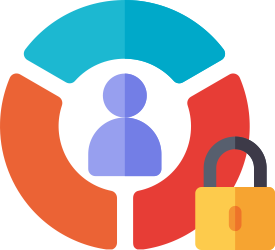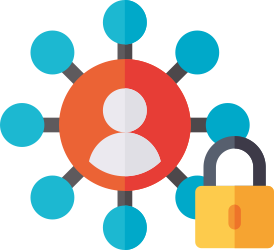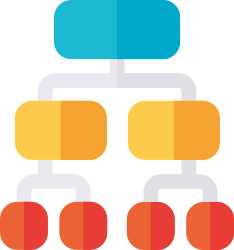 01. Your group networks
Landfiles allows you to create your group networks, which no social network allows today, and configure these networks in an extremely flexible way.
Thematic networks
Network groups that are similar: by technical theme, by system, for your internal innovation…
A work tool for your structure
Configure a group network for your internal exchanges: innovation tracking, experiments, documentary monitoring, etc.
The search is carried out on your entire network
For a member of the group network, the research is carried out on all the groups in the network
Create your own community
Create your community and capitalize on a knowledge base that grows richer every day
Publication threads in the name of your structure
Create publication feeds in the name of your structure. Your technicians post on this advertising feed in a collaborative way. A new member can easily take over, and the data in this publication feed remains your property even if an employee leaves.
A knowledge base for new employees
Each member who joins a group has access to the history, so he can see the past exchanges and loses nothing. He can enjoy the power of history on the farm and on the plot
02. Data collection
Landfiles allows you to collect any type of data and replace Excel for field actors.
Configuration by group
For each group, define the data structure to be collected: Wheat Health, Direct Seeding, Vine Health….. the choices are endless.
Automatically updated screens
Landfiles screens adapt to the defined data structure. Keep it simple and user-friendly, only the data to be collected is presented to the user.
Several types of configurable data
Each data is defined according to a type: Choice list, Number or Text. Example of a list of choices: Sowing mode (direct sowing, sowing with surface work, coulter sowing……)
03. Schedule returns
Receive Excel exports of your group's data, distribute restitutions such as pest maps, or other data analyses.
Excel Outputs
You can receive the data posted on your group by email, simply, at a defined frequency.
Mappings
For each geolocated data, receive a dynamic map that allows you to navigate among the group's readings. This mapping can be sent regularly to group members.
A configurable broadcasting mode
Broadcasts can be sent by email, MMS, or broadcast on your Landfiles news channel.
The Landfiles offer is adapted to the agricultural world
History on the farm, on the plot, on the trial
Thematic working groups; the user who joins the group has access to the history
Some data may remain completely private
Networking of groups of the same theme
Advertising-free, simple and intuitive
Ownership of nominative and anonymised agricultural data
Collection of data specific to the agricultural environment
and syntheses distributed to groups
Would you like to be called back?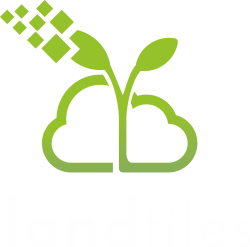 Pépinière 27
27 rue du Chemin vert 75003 Paris