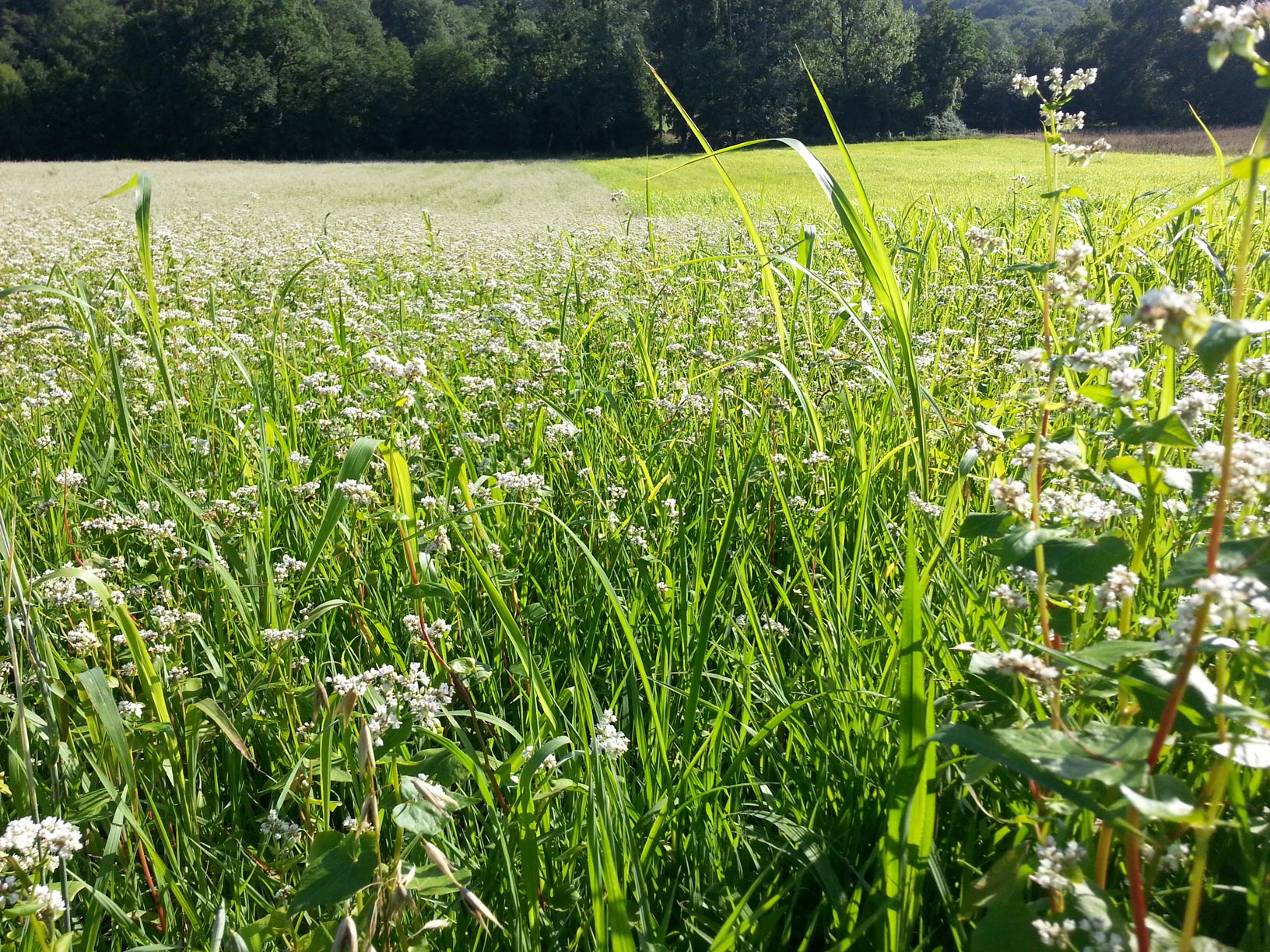 © Laurent De France, Farmer, 64
Climate change has made headlines again this year, between this summer's drought and the upcoming opening of the Cop 24 on 3 December in Poland. Landfiles, a tool for sharing agricultural techniques and networking, returns to this sensitive theme.
On the eve of the opening of the Cop 24, next December, the soil issue nevertheless united nearly 43 countries within the "4 per 1000" programme, which has become internationalized since its launch, as Paul Luu, its Executive Secretary, points out. The objective of this programme is, among other things, to bring together researchers, donors and agricultural leaders around the issue of soil. "It is a question of identifying, referencing and evaluating good agricultural practices according to countries, while reflecting on what can be done in terms of the environment to promote these practices (policy, CAP, etc.)," he said.
Referencing local agricultural practices
And question referencing good practices in the face of climate change, Landfiles has nothing to be ashamed of. Indeed, this networking and information-sharing tool, Landfiles, can perfectly accumulate data on the technical routes best suited to climate change and make them available to the greatest number of people.
This year's drought is another good example of a climate that is slowly but surely warming, requiring farmers to find ways to adapt quickly. Sorghum replaces maize in some farming areas. The toes develop. However, it is not easy to find the information that will best adapt your production system so as not to lose too much economically.
Maintain agility and adapt
As an information sharing and networking tool, Landfiles promotes the development of new agricultural practices and techniques. The tool makes it possible to take the farmer out of his solitude and to exchange with other farmers with the same problems, on similar types of soil but, for example, in different regions.
It is not a company manager's favourite hobby to change his production system every four mornings if there is no economic return. And yet, climate change is inevitable, and the climate will continue to warm until the middle of the 21st century, before the first measures taken by man to slow the phenomenon take effect.