Cédric is settled with his brother in Vendée, they raise their Charolais cows mainly "on grass" and are part of Eleveur & Engagé, an approach that allows a fair remuneration of the breeders.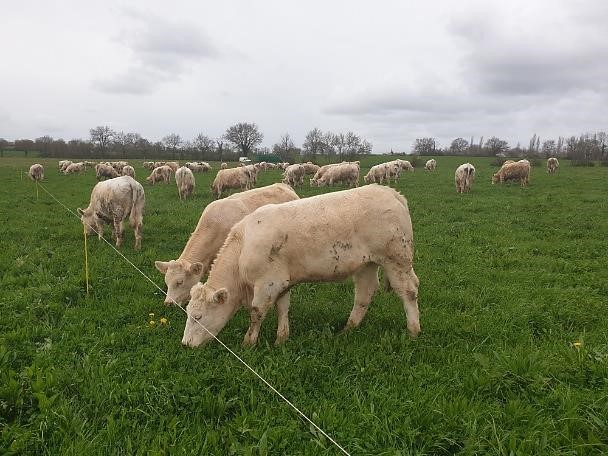 The "Eleveur & Engagé" approach gives the opportunity to calculate the final price of meat according to production costs, i.e. the costs related to the breeding of cows, which therefore allows breeders not to risk working at a loss and thus to make a better living from their profession.
In addition to promoting quality and profitable meat, Cédric and his brother also promote a farming method that encourages biodiversity, for example by maintaining existing groves and using natural grasslands. Their farming methods are also rooted in its territory, which encourages local cycles and brings diversity to our landscapes, particularly by preserving a social fabric in rural areas that is attractive to young people.
Thus, not only is Cedric's meat good, but it is also good for Cedric, his family, local biodiversity and the economic sustainability of his territory.
What if the quality of our food, the economic viability of our farms and our beautiful landscapes were much more closely linked than we think?

Find the shops on the webpage : Eleveur et engagé
https://eleveur-et-engage.fr/